Quality Assurance & ISO Certification
Commitment to Quality is a principle every Commissioner and Customer expects from a public sector provider. The challenge faced by businesses delivering these services, is how they build processes and practice which consistently check, standardise and improve what they deliver. Therefore, rigorous, evidence-driven Quality Assurance therefore needs to be a fundamental consideration of any service offer.
If you want to win public sector contracts it is critical to have a firm understanding of:
· What Quality means in your business?
· What policies and procedures do I need to have in place?
· What the industry best-practice standards and benchmarks are?
· What metrics should I be measuring and how should they be monitored?
· How are we going to use data and learning to improve?
Once in place, one way to ratify your approach is to have it externally certificated through Quality Management benchmarking such as ISO9001. Such certifications are well recognised by commissioners and many customers, providing assurance and confidence in your service offer.
Furthermore, when implemented and used effectively as part of your business processes, ISO9001 will ensure improvements naturally happen, improving quality, whilst saving time and money by streamlining services.
How Quality is assessed in tenders?
Firstly, it is important to understand whether ISO9001 – Quality Management (or any other ISO accreditation) is an eligibility requirement. If it is a PASS/FAIL requirement that you do not possess, your bid will be non-compliant and so disregarded.
Commissioners recognise the importance of Quality for services in how they award contracts. Beyond Quality Management, Quality more broadly is a fundamental part of the way bids are scored. For example, where Council and NHS tenders are usually awarded to the Most Economically Advantageous Tender (MEAT) – a weighted blend of Quality/Price, the ratio will usually range 60/40 to 90/10.
Whilst the Quality component will be made up of a range of scored questions aimed at testing your technical and professional expertise across a range of themes, one or more of these will likely be centred on Quality Management. Sometimes there may even be a whole section.
Bidders often fail to recognise many other question topics are parts of your broader Quality Procedures, and therefore should demonstrate all parts of the Quality cycle including learning and improvement. For example; Outcome Achievement, Service Improvement, Safeguarding, Complaints, Meeting KPIs, Clinical Governance, Worker Performance, Human Resource Management, Health & Safety are all topics where question score may be impacted by how well you illustrate your Quality Management processes and procedures in action.
We have seen tenders where 80% of the scoring questions (that make up your overall Quality score) have been focused on Quality Management or related areas.
How can I score highly on Quality Management within tenders?
Like all bid responses, to score highly on Quality Management related questions; you need to be able to describe a credible, best-practice aligned approach backed up by detailed policies and procedures, and importantly supported with evidence. That said, areas that we often see missed (and therefore you should ensure are covered) are:
· Senior Accountability – Quality should be owned at the top of the business. If not, how seriously do you actually take it?
· Benchmarks – You have a statistic, it looks good, but how does it compare to the industry average?
· Improvement examples – Every Quality-related response should have an example to illustrate and validate your approach.
· External or Independent sources of evidence – Self assessment is important, but it will never have the same credibility as a Commissioner's testimonial or external certification, such as ISO9001
How we can help with ISO Certification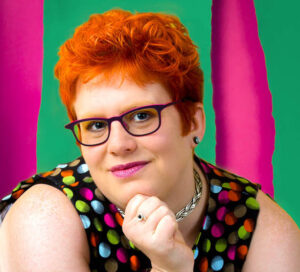 K Low Consulting are proud to announce our new partnership with All About Quality! Led by founder Ellen Willoughby, with over 20 years of experience, Ellen and her team of trained auditors have a passion for business improvement and are able to work with companies to implement improvement projects.
"Ellen rescued my belief in the ISO 9001 standard, changing our old manual from a QMS supplier from being a huge boring doorstop into a tailored document that reflected our company and its style perfectly. Alongside her support in auditing us regularly, it has stood us in good stead when we changed over to BSI auditing and helped us maintain our status over a 3 year cycle of visits with only an odd minor nonconformity from each BSI audit , thoroughly recommend Ellen's work." Colin Todd – Director, MMV Contracting Ltd
All About Quality! Can support you to implement and obtain ISO certification in a number of areas including:
ISO9001 – Quality Management

ISO27001 – Information Security Management

ISO2301 – BUSINESS CONTINUITY MANAGEMENT

ISO14001 – Environmental Management

ISO45001 – Health & Safety Management
TO ENQUIRE ABOUT ISO ACCREDITATION PLEASE COMPLETE THE SHORT FORM BELOW